The bride and groom, Rachel and Mike, are truly lovely people who are without a doubt adored by their family and friends and I am honored to tell the story of their stunning wedding day. The bride chose sunflowers for her bouquets, navy blue as her wedding color, and cowboy boots for her September wedding day at Avon Wedding and Event Barn and the couple planned to get married under the large Catalpa tree on the property. It had started to rain early in the day, almost moving the ceremony into the barn itself but it cleared up during bridal prep allowing for the ceremony to take place outdoors. There is an old saying that rain is good luck on a wedding day, I can't promise it was the rain, but this wedding day was perfect.
Avon Wedding Barn is a 100 year old Amish built barn located just outside of Indianapolis in Avon, Indiana on a sprawling six acres that includes a babbling creek. The couple had a first look on the bridge over that creek which is located down the hill from the barn. The groom keeps his back to his bride, she walks to him and taps him on the shoulder, I stay back to let the couple have some time to take each other in and enjoy the moment. One of the benefits to having a first look is that couples are able to see each other privately, without the eyes of every wedding guest on them.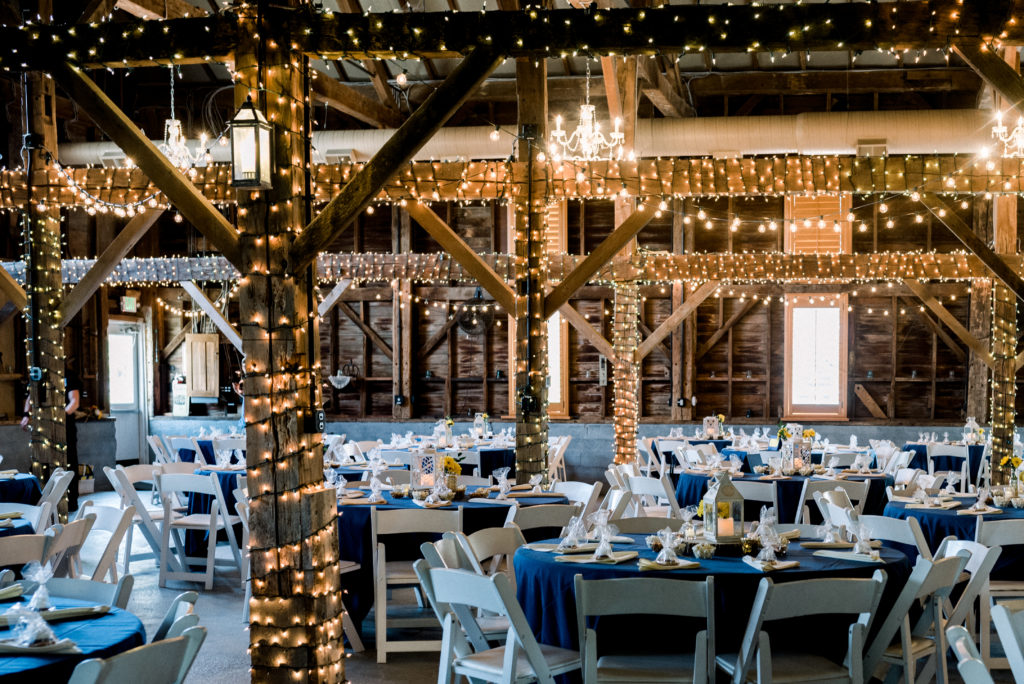 The interior of the barn is gorgeous set up for the reception, lights are wrapped around the wooden pillars, party lights hang between the beams, chandeliers hang from the ceiling, and white chairs sit around round tables set with blue table clothes and yellow napkins. Atop the wooden circles are white lanterns containing flameless candles, vases of yellow flowers, small cups of popcorn for snacking and the s'mores favors the couple chose for their guests.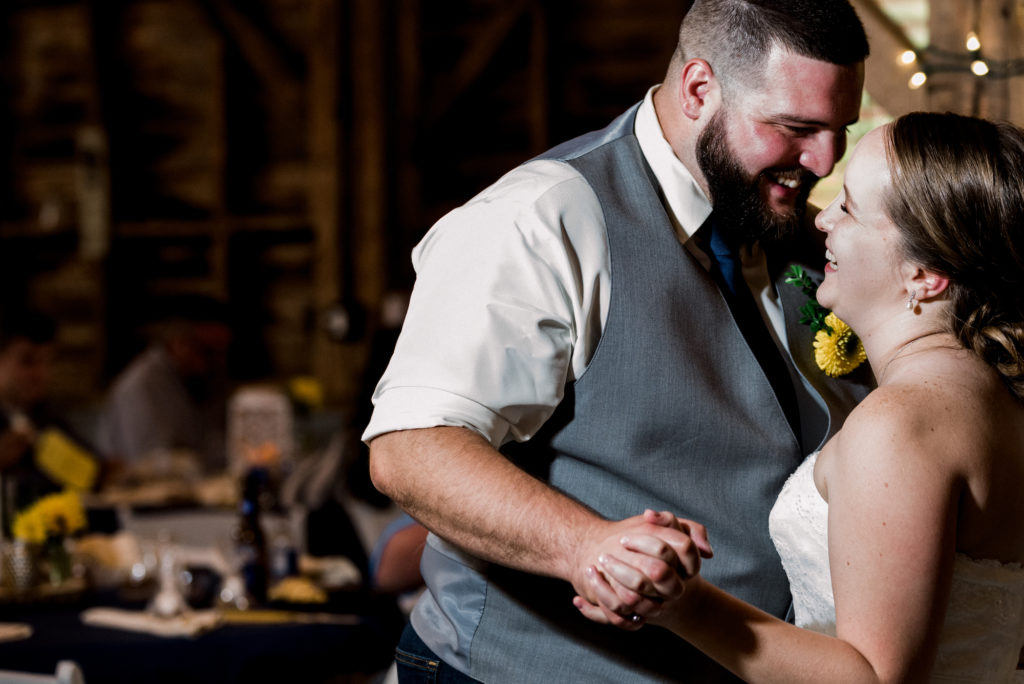 The couple danced their first dance to LANCO's "Greatest Love Story" DJ Connection had the honor of providing that song as well as the soundtrack for the rest of their day.
The groomsman from this wedding day were so much fun! In some time we had between the ceremony and reception, while capturing some of the more traditional portraits, the guys decided to have some fun with the bridesmaids' flowers.